LINE BORERS
We are searching for a keen hard working individual to join our Line Boring Division.
Essential Attributes
Solid machining & engineering background

Ability to read detailed drawings & produce quality work to correct specifications

Strong commitment to safety and a professional attitude

Ability to work as part of a cohesive team

Proven ability to communicate with clients at all levels

Attending work on customer sites and our workshops
Desirable but not essential
Welding experience

MR Drivers Licence

Work safely at heights ticket

Forklift licence

Elevated work platform licence
All applications must include a cover letter and resume, please email to,
BOILERMAKERS WANTED!!
We are searching for keen individuals to help grow our team.
Multiple full time positions available 

4 Day lifestyle roster

OT Opportunities

Competitive hourly rates

Great career move

Strong team environment.
All applications must include a cover letter and resume, please email to,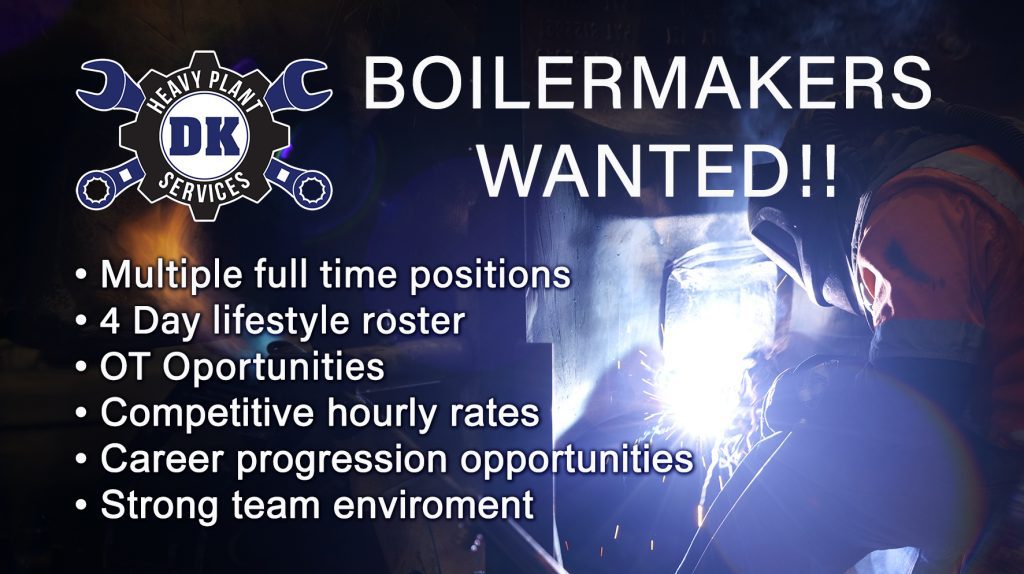 Administration Officer
About the Role: 
DK Heavy Plant Services are currently seeking the assistance of a full time highly organized Administration Officer to assist in the operations of our extremely busy office. To be considered for this position you will have had prior experience in a varied Administration role including but not limited to:
Payroll

Training and Inductions

Accounts Payable and Receivable. 
About you:
To be successful in this position you will need to be able to work within a tight knit team and be able to multitask whilst effectively managing your time and workload. 
You will need to possess excellent communication skills as you will be required to liaise with people at all levels of the organisation as well as external stakeholders. A high level of proficiency with Microsoft Office and Xero will assist you in your role.
Ideally you will be available to commence your role with us in the first week of June. Applications for this role will close on 5th May with interviews to be held over the first weeks of May. All applications will be treated in the strictest of confidence.
All applications must include a cover letter and resume, please email to,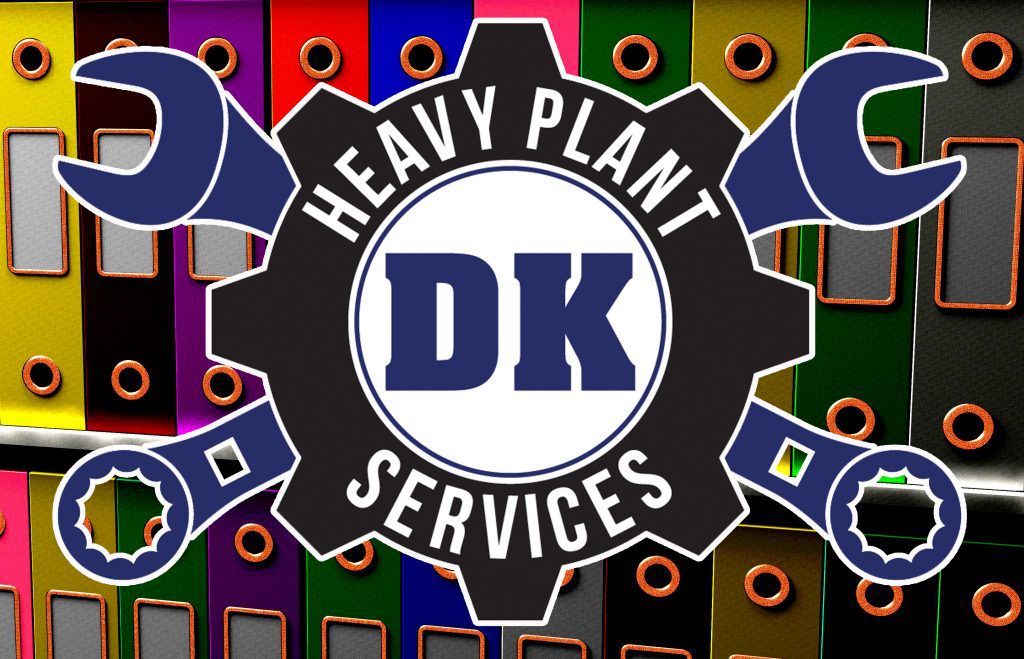 Offsite Mechanical Supervisor
We are currently seeking an experienced and qualified Mechanical Supervisor.
We are searching for a keen committed individual who can work with and leading a strong team of skilled tradespeople.
The role is based within our workshop on a Monday to Friday roster however there may be times when onsite and overtime hours are required.
The role carries an attractive salary with great company benefits such as a car and telephone.
Required skills and experience,
Proven experience in similar role is essential

Strong Regard for Safety and Quality Assurance

Proven ability in developing & maintaining risk assessments

Execution of documentation including time-sheets and job completion reports.

Excellent organisational, planning & time management skills

Experience in quoting and estimating

Computer skills with MS Office packages

Ability to carry out site inspections

Capable and confident with client engagement exhibiting strong communication skills

Australian Trade Certificate background – Mechanical/Fabrication

Current NSW 'C' Class Driver's License 
All applications must include a cover letter and resume, please email to,
PLANT MECHANICS AND FITTERS
DK Heavy Plant Services is currently seeking interest from experienced and qualified Plant Mechanics and Fitters.
We offer competitive rates and a range of roster options.
All enquiries regarding employment will be handled in the strictest of confidence.
For more details, please email your resume and competencies to: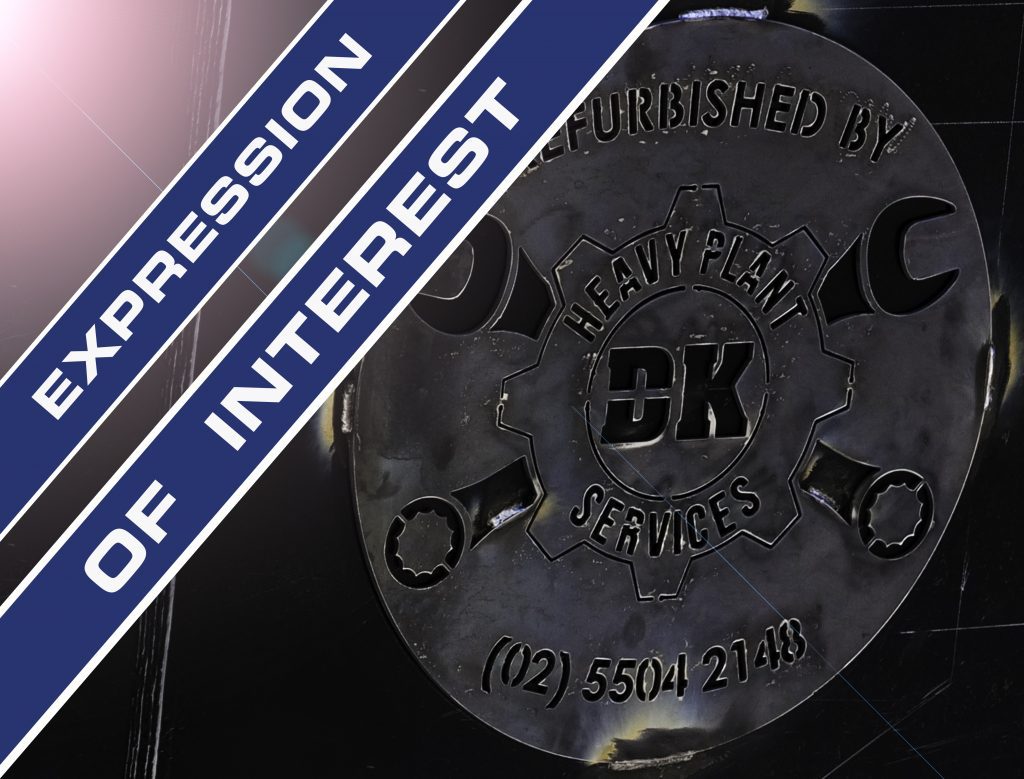 BOILERMAKERS!!
We are expanding.
Join our team. We are looking for multiple Onsite and Offsite Boilermakers.
Above award wages & lifestyle rosters. 
All Applicants please email your cover letter and resume to,
HV/ELECTRITIONS
We are searching for multiple  HV Electricians & Auto Electricians to join our team. Site and Workshop opportunities are currently available. Duties will include but are not limited to:
Electrical Repairs and Maintenance to all types of plant and mining equipment

Onsite and Offsite breakdowns, repairs and maintenance

Workshop Maintenance

Fault diagnosis and testing on electric vehicles
Benefits and perks
 Attractive Salary

Life Style and Monday to Friday rosters are available

Company allowances – Company Car for certain sites/rosters
 Skills and experience
 In order to succeed in this role you will be a team player, highly motivated and reliable, committed to a safe work culture and hold the following certifications and licenses.
Electrical trade qualifications, TAFE documentation and licensing (required)

Current NSW Drivers licence

Current Order 43 Medical

Updated Resume with Current Inductions noted
Please email your Cover letter, resume and all supporting documents to,
CLEANERS
We are looking for experienced cleaners to join our team.
Ongoing casual cleaning positions for Onsite and Offsite site work, general cleaning.
Rostered day & night shifts.
Preferred Candidates,
Current order 43 medical

Cleaning experience

High hygiene standards 

Referee's
All Applicants please email your cover letter and resume to,