DKHPS Mechanical Division provides full-service maintenance to
all mine sites both in the field and in our fully equipped off-site
workshop located in the Hunter Valley. DKHPS workshop is equipped to carry out maintenance, repairs
and overhauls on all mining and earthmoving equipment, Ultra class,
ancillary and field equipment including pumps, plant and service vehicles.
Our team consists of qualified trades people ready to start work on recurring maintenance, shutdowns, and long-term projects.
Mechanical services available at DKHPS include:
24/7 on call service
Ancillary equipment repair
Reactive/breakdown maintenance
Field service support for field maintenance, mining mobile maintenance and associated equipment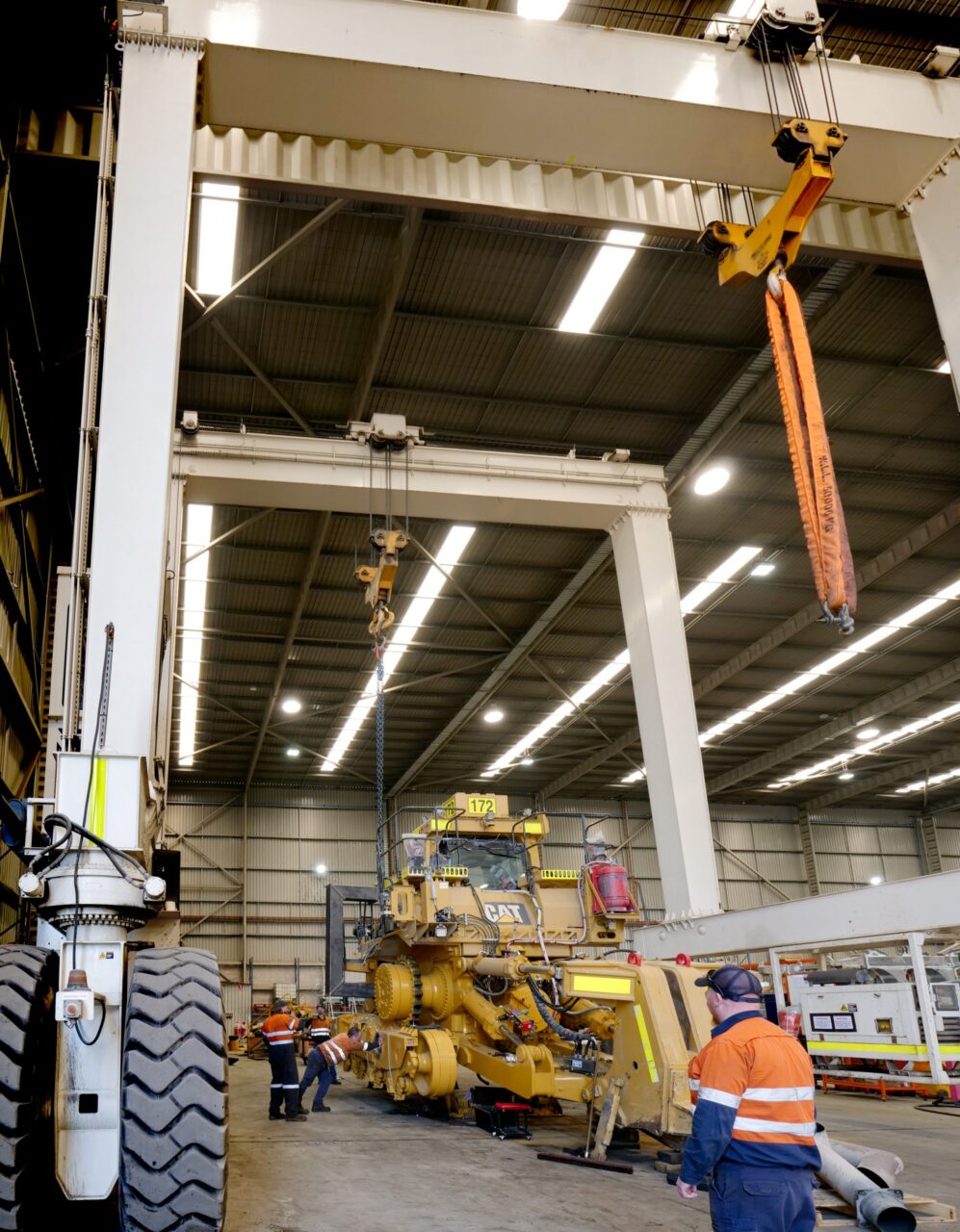 Workshop Fabrication & Repairs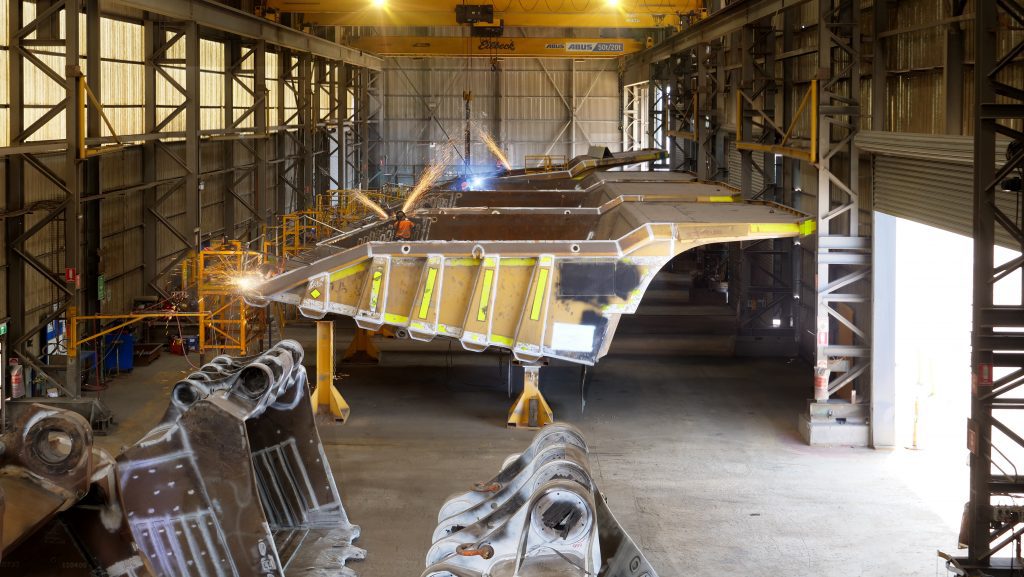 DKHPS Facility is fully equipped and ideally located to ensure the timely supply of service and materials to its valued clients. We provide light to heavy fabrication, utilizing quality tooling, equipment and mobile plant including overhead and Straddle Crane to ensure we can effectively support our capabilities.
Workshop fabrication and repair services available at DKHPS include:
150-t straddle / mobile crane
50t overhead gantry crane
20t overhead gantry crane
14t mobile franna  
Rear dump truck bodies up to and including Caterpillar 797, Liebherr T282 and Komatsu 930E bodies 
Dragline, excavator, shovel, loader buckets and dozer blade overhauls 
Fabrication of OEM components i.e. bodies, buckets blades and water tanks 
Boom/stick attachment overhaul 
Heating inverter for pre heat and stress relieving on critical projects 
Chute, bin, hopper, screens, and sump fabrication 
Access ladders and platforms 
Structural steelwork 
Certified transport stand/s 
Store stocked items 
Pipe work and handrails 
Aluminum and stainless-steel welding and fabrication 
Draft, design, and engineering certification 
Conveyor systems
Site Fabrication & Repairs
DKHPS Site Fabrication Division is your first choice for fast, effective field maintenance to get the job done. The Site Fabrication team consists of fully qualified Boilermakers available to start work to provide seamless solutions to meet individual client required specifications with our fleet of mine site compliant vehicles, welders, trailers, and service trucks.
Field Fabrication services available at DKHPS include:
24/7 on call service
Loader, excavator, dipper and dragline bucket repairs, refurbishment
Truck tray repairs
Dozer blade and push arm repairs and refurbishment
Planned maintenance, shutdowns and routine repairs
Onsite equipment pre-inspections and maintenance
Heating inverter for pre heat and stress relieving on critical projects
Confined space and working at heights compliance
MDG25 compliant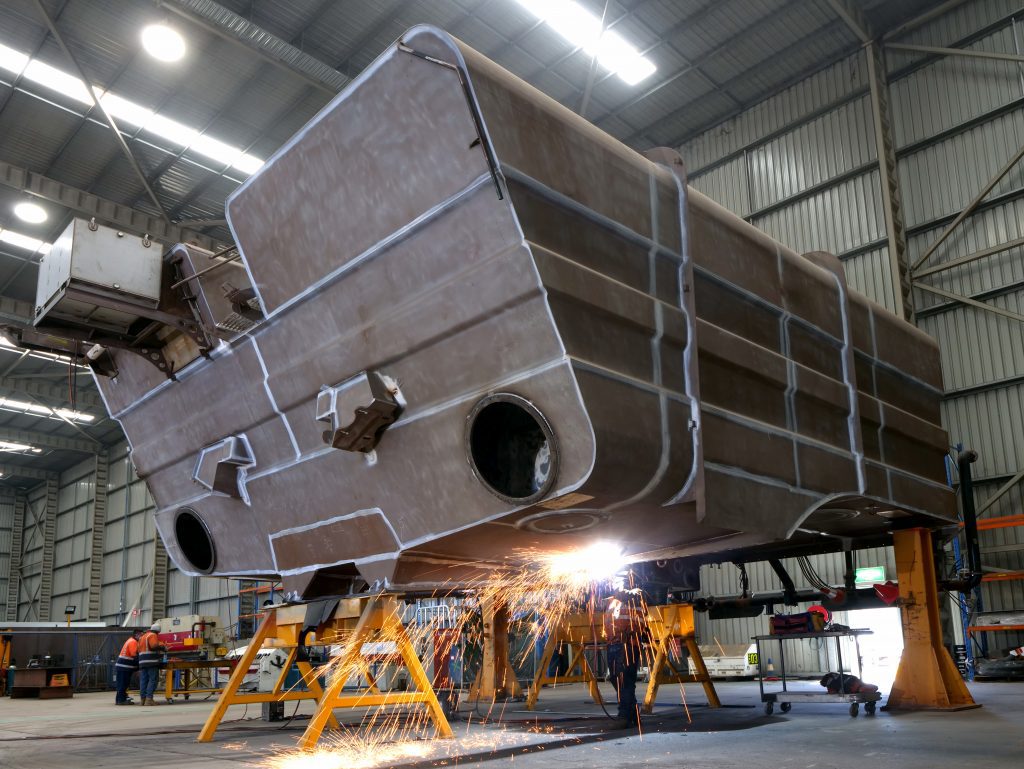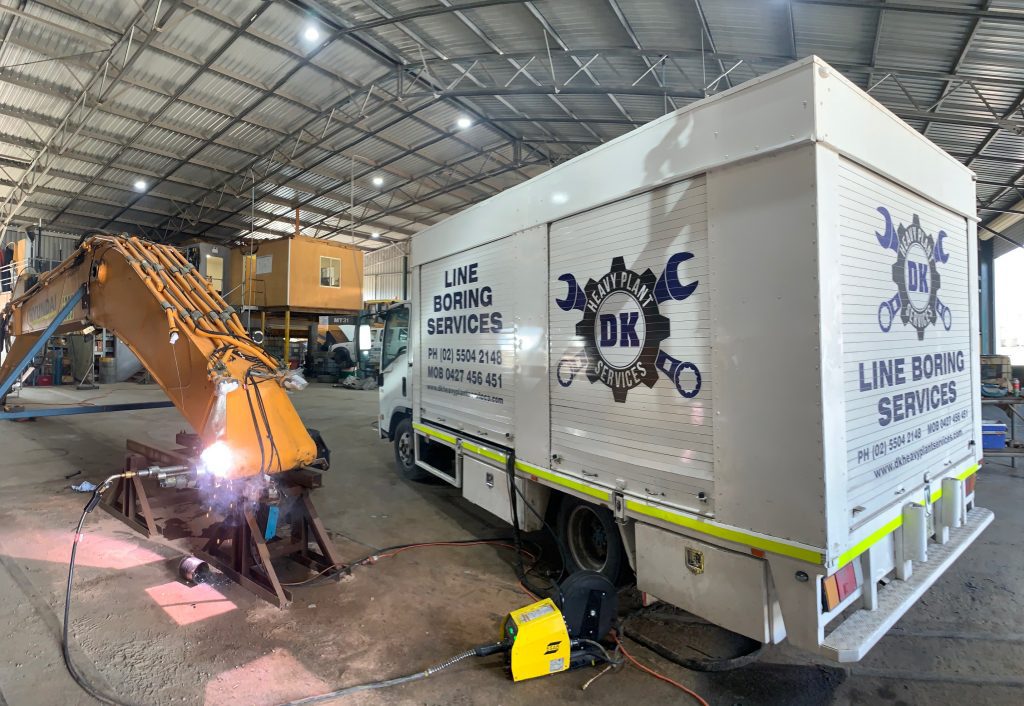 DKHPS Line Boring Division provides high quality line boring services so your operations can continue to run at maximum efficiency and production through the minimization of down time on your equipment. With specialized trades people boasting many years industry experience, our priority is to ensure all jobs are completed on time and within budget at your convenience. With a fleet of mobile units that meet mine site specifications we are available to come to you no matter the time or location. We also have a fully equipped workshop able to support your larger scale offsite projects with fully maintained, lathe, mill, and radial arm drills.
Line Boring Services available at DKHPS include:
24/7 on call service
Onsite and offsite line boring
Machining services include metal lathes, milling machines, radial arm drills and Hydraulic press
Refurbishment of Equalizer bars, A-Frames, Dog Bones, Track Frames and Axle Boxes
Liquid Nitrogen supply ready for delivery
Bore Welding capabilities +800mm inside diameter
Liquid nitrogen metal shrinking from wheel bearings to dragline king pins
Pipe freezing – so maintenance and repairs can performed on pipes with non-functional valves
Onsite mobile milling
DK Blast and Paint Division provide quality surface protection with a superior paint finish. With access to premium products available for both big  and small, we will be able to find a solution to suit your needs for all  coatings for industrial, agricultural, mining, earthmoving and  heavy-duty applications.
Surface Protection Services available at DKHPS include:
Metal Surfaces
Concrete Surfaces
Industrial Equipment
Agricultural Equipment
Mining Equipment
Earthmoving Machines
Manufactured Goods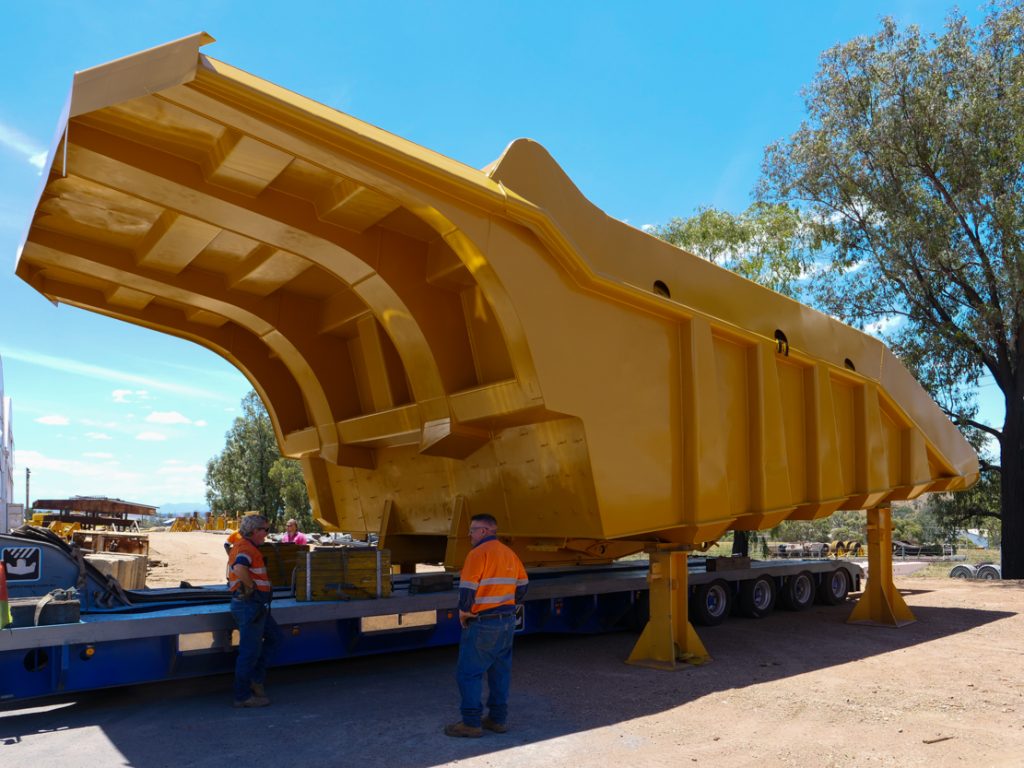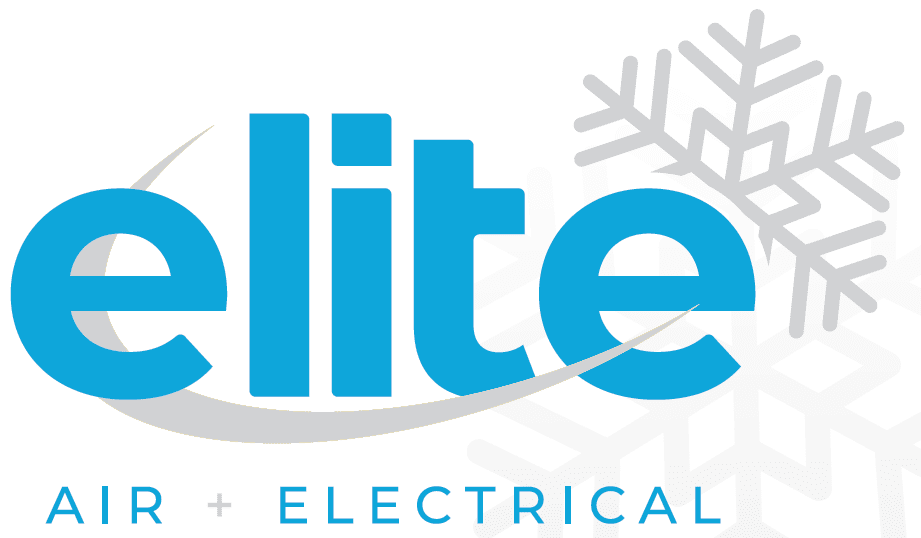 Based in the Hunter Valley Elite Air & Electrical specialises in Automative, Electrical Domestic, Commercial and Refrigeration Services.
Elite has been in business for 18 months, servicing the mining industry as well as completing commercial and domestic jobs. Our fully licensed electricians are experienced in all types of work and can help with everything from small electrical jobs for homeowners to complicated electrical installations for businesses and government organisations.